Mouths are watering all over the Kansas City Metro area as Restaurant Week quickly approaches. Kicking off on January 11th and running through January 20th, Restaurant Week brings together both old and new top-notch eateries at low prices.
Visit the Restaurant Week website to search participating restaurants, and make your reservation quickly and easily online. There will be fixed price lunch and dinner specials at each restaurant — typically running $15 and $33, respectively — so it's a great chance to explore the best cuisine that the city has to offer. Work up an appetite while you read through our top picks, and make your reservation today!
Corvino Supper Club & Tasting Room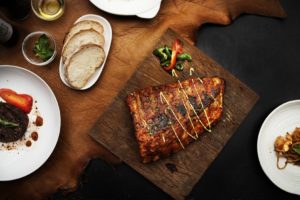 A James Beard Award semifinalist, winner of Food and Wine's Most Exciting Restaurant Opening of 2017, and AAA Four Diamond Award-winner, Corvino's accolades are lengthy. Featuring modern American cuisine on shareable plates, Corvino's Supper Club relies on seasonal ingredients to make the menu.
Separately, the Tasting Room offers a uniquely different experience. Diners sit at Chef Michael's plating table, right across from the hustle and bustle of the kitchen, and enjoy a specialized and intimate eating experience. For an innovative and delicious restaurant experience, make your reservation at Corvino today.
Rye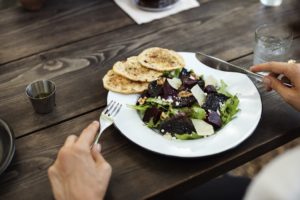 A three-time James Beard Award semifinalist and 2013 James Beard Foundation Best Chef: Midwest winner, Rye is yet another top-rated KC eatery. With a farm-to-table emphasis, Rye's popularity has grown so much that they recently opened a second location.
The menu offers different dishes for each time of day, including breakfast, brunch, lunch, midday, dinner, and desert, as well as kids and drinks menu. We recommend indulging in a little Southern fare and trying out the Po' Boy during lunch.
Q39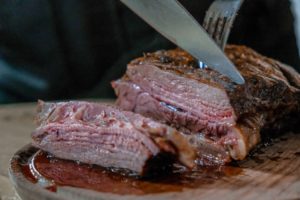 Of course, you can't talk about food in Kansas City without mentioning barbeque. Q39 is widely regarded as one of the best BBQ joints in not only Kansas City, but the entire nation. Created from scratch by professionally trained chefs, Q39 has cemented their place in the KC BBQ world.
When you eat at Q39, you pretty much know what you're getting: delicious, finger-licking barbeque. But the fresh and unique ingredients and intentional cooking process is what sets Q39 apart. Take in some intense flavors and grab a plate to share when you make a reservation here!
Port Fonda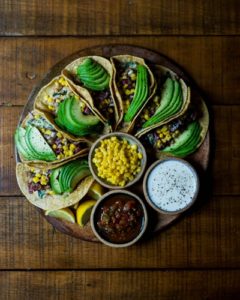 It's hard to find authentic Mexican food in the Midwest, which is part of the reason that Port Fonda has grown so popular. What started as a food truck in an an Airstream, Port Fonda now boasts a brick-and-mortar location just minutes away from the heart of KC.
National and local outlets recognize Port Fonda regularly for its top-notch flavors and cuisine. We recommend trying out one of the colorful cocktails alongside your main order!
Find Your Home in the KC Area
With so many award-winning restaurants and locally owned eateries, Kansas City knows how to stay on top of the culinary scene. Don't miss out on your chance to enjoy these local flavors every day — find your new home in the KC area!
If you have any questions about the area, would like more information, or want to get started on your real estate journey, contact the Cindy D Team today!