While it seems like November has just begun, this week brings Thanksgiving, and so officially kicks off the holiday season. Don't let the fun and excitement that comes with this busy time of year pass you by! Experience the magic of the holidays with one of our favorite local traditions.
"Let There Be Light"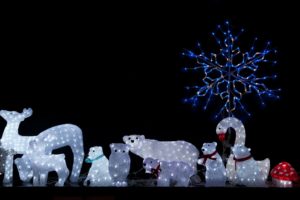 Taking place at Overland Park Arboretum & Botanical Gardens, the Holiday Luminary Walk is truly a dazzling display of lights and decor. Running from the weekend of November 23rd through the weekend of December 7th, this fun-filled event is the perfect start to your holiday season.
Navigate your way through over a mile of candles, lights, and live entertainment as you take in the spectacular sights that surround you. From trees to bridges and buildings, everything is elegantly and extravagantly decorated to catch your eye, pause and say, "look at that"!
Everything You Love About the Holidays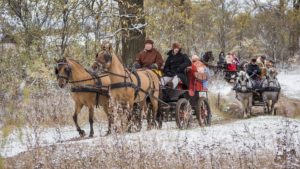 After you're done walking through the illuminated trails, be sure to stick around! This isn't just a fun holiday lights display— it's a celebration!
From horse-drawn carriage rides to hot cider, fairy villages and more, there's a fun activity waiting for everyone of every age. Santa himself has been known to make an appearance from 5:30pm to 8:30pm, so visitors will be able to take a picture with Mr. Claus and tell him their Christmas wishes if they're lucky.
And it Goes to a Great Cause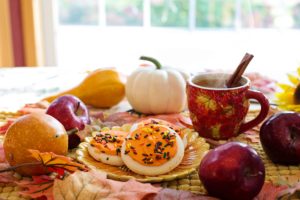 Going into its 19th year, the Holiday Luminary Walk is put on by the Friends of the Arboretum, and all money from ticket sales raised goes directly back into maintaining this local treasure throughout the year. Participating in this local event is more than just seeing pretty displays, it's about creating a sense of community.
From the Boy Scout Troop 222 serving hot Louisburg Cider, to the friends that are patrons of the event itself, this fun-filled evening truly brings residents and visitors alike together in the true seasonal spirit of the holidays. Check it out for yourself to discover why the Holiday Luminary Walk is so highly anticipated and locally beloved.
Become a Part of the Community
If you're thinking about relocating to an area full of local pride and community spirit, Overland Park and Kansas City should be at the top of your list! A growing area, residents here truly love where they live, exemplified in their celebrations throughout the year.
If you're thinking about moving, let me help! As your local real estate expert, I have the insider knowledge necessary to help you find your dream home. Contact me today to start your search.