What makes a home a fantastic real estate investment? Many things, but three in particular: location, location, location. A phenomenal location can make even the hardest fixer-upper a great investment.
If you're looking to buy a home in the greater Kansas City area, you can't do much better than selecting a home for sale in the Blue Valley School District. Known for its amazing curriculums, top-tier academic, and highly skilled teachers, this district is a shining example of what makes Kansas City a great place to live.
What are the perks to buying a home in the Blue Valley School District? Here are my top three.
It's All About Location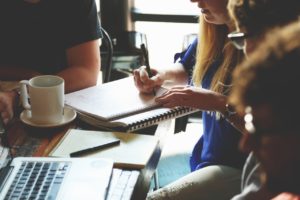 A great location can add tremendous value to your home. Over the years, we've seen homes located within the Blue Valley School District increase in value as a result of the district's phenomenal reputation. With a 97% graduation rate and cutting-edge academic curriculums, this district is a beacon for homebuyers with and without children across the state.
For example, here are a few accolades that make Blue Valley a top Kansas school district:
All five high schools in this district were named to the U.S. News & World Report's best high schools list
All high schools named to The Washington Post's most challenging high schools list
Named the #1 school district in Kansas by Niche
Winner of the 2016 Table of Faiths Award
It May Protect You From a Bad Market
As the market fluctuates and certain areas in a state lose value, you can count on communities within a good school district to retain their value.
Good school districts tend to attract serious buyers, which is why owning a home within a school district as great as Blue Valley is appealing to more and more buyers.
That Re-Sale Value
There are no guarantees in real estate. However, you can almost always count on homes in a good location to sell for more money. When a home is in an excellent school district, it is more likely to appeal to serious buyers and bring in a bigger return on investment — especially as the market continues to improve.
Some Things to Know Before You Buy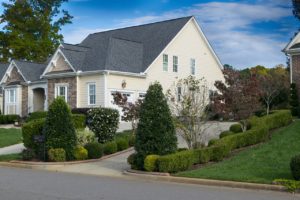 As with any location you research for your next home, there are pros and cons to living near great schools. You should do some research, and maybe a little soul-searching to find out if the cons outweigh the pros or vice-versa.
For example, if you live too close to a school you should be prepared for traffic in the morning and afternoon. If you're considering moving near a middle or high school, you should also think about whether or not school activities may disrupt your daily life. Things like loud band practices, football games on the weekends, and Saturday morning fundraisers are all something to think about.
Need help weighing the pros and cons of living near a great school? We can help with that.
Ready to Find Your Dream Home?
Like we said, we're here to help. Give us a call today to begin the search for your perfect home in Kansas City. We'll help you find the home that's right for you in the Blue Valley School District.